Forget any negative spotlight thrown on it by a pro-Trump advertising campaign for the US mid-term elections, we've found plenty of reasons why the Essex town is a long term hit.
Clacton-on-Sea made the headlines in recent weeks after the Essex town was used in a campaign advert for the US mid-term elections by Republican Nick Stella, an ally of US president Donald Trump.
A bleak picture of Jaywick Sands – a suburb of Clacton-on-Sea – showing unpaved roads and dilapidated homes, was posted to the Facebook page of the politician.
This was accompanied by a message warning about the consequences of not voting Republican, saying: 'Only you can stop this from becoming reality.'
But residents and council members have been quick to point out the photo was taken some time ago, and that a significant investment programme has since taken place to improve the entire area.
The good news is that Stella's staff have now apologised and said they did not intend to smear the seaside town.
The page has also now been taken down, but it doesn't mean we cannot redress the balance a little to explain...
What's great about Clacton-on-Sea...
Modern-day Clacton-on-Sea is thought to have been founded in 1871, when Peter Bruff hatched plans to develop it into a seaside resort. Businessman Frank Stedman was one of the key figures in its expansion. He bought lots of land in the area in the late 1920s and built temporary holiday homes.
By the 1930s, Clacton-on-Sea had grown into a town built round a crescent-shaped bay, with a population of more than 15,000. It was also a major tourist trap for Londoners.
In 1938, Billy Butlin opened his second holiday camp in the area. It was a huge hit and helped transform Clacton-on-Sea into a thriving seaside resort for the next 40 years.
These days, Clacton-on-Sea is the largest town on the Essex Sunshine Coast. It has plenty going for it – and people frequently relocate there from London (only an hour away), as well as from other parts of the UK. There are predictions it could be one of the UK's top retirement destinations within the next few decades.
With its easy access to London, Clacton-on-Sea is also popular among day-trippers. It offers an array of entertainment facilities, including a pleasure pier, arcades, theatres, a golf course, seafront walks, water sports and an airfield offering pleasure flights (as well as beaches, of course).
Here are five reasons to live in Clacton-on-Sea:
1. Strong community spirit
People feel safe living there. It is a happy community.
2. Improving infrastructure
Essex County Council completed a two-year, £6.5m programme to improve the roads – and also the drainage – in Jaywick Sands in 2017.
3. A focus on improving quality of life
In addition to new roads, high-quality council homes for local people are being built. Plans have also been approved for apartments to be developed with sea views. All the plans are being supported by a Government-backed project group looking at financing investment in the area. Residents say the area is 'on the up.'
4. It's a great time to be a buyer in the area
According to PropCast, a tool which helps people identify true local market conditions, Clacton-on-Sea is in a 'cold' buyer's market at the moment – making it a good time to pick up a property.
Gavin Brazg, founder of PropCast, says: 'I predict prices will continue to fall here based on this month's analysis of the property market, which means it's a good time to be a buyer.'
5. Clean beaches, fresh air and wildlife
Clacton-on-Sea has a notably clean environment and a strongly-protected shoreline with protected nature reserves. People like living here because of the sea air, clean water and Essex's unspoiled nature.
Average property value: £217,853
House price change in last five years: £48,610, or 28.7%
Average asking price: £230,010
Average asking rent: £736 per month
Top 3 most expensive roads:
1. Crow Lane, Tendring: £744,279
2. Crown Lane, Tendring: £641,039
3. The Esplanade, Holland-on-Sea: £559,624
Five properties for sale in and around Clacton-on-Sea:
1. Two-bedroom semi-detached bungalow on Orwell Road for £40,000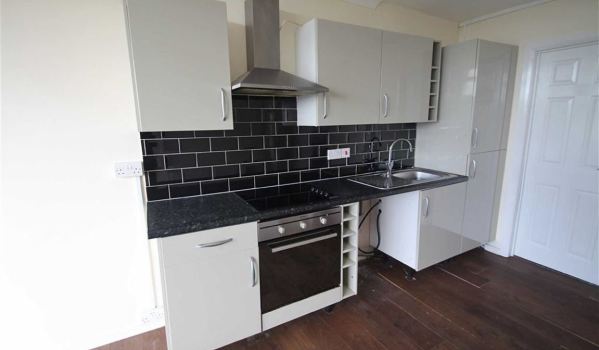 This fully modernised bungalow, which features large, double glazed windows, is being sold chain-free. It's just moments from Clacton Pier and Marine Parade.
Available via Scott Sheen & Partners
2. One-bedroom end of terrace house in Rookwood Close for £140,000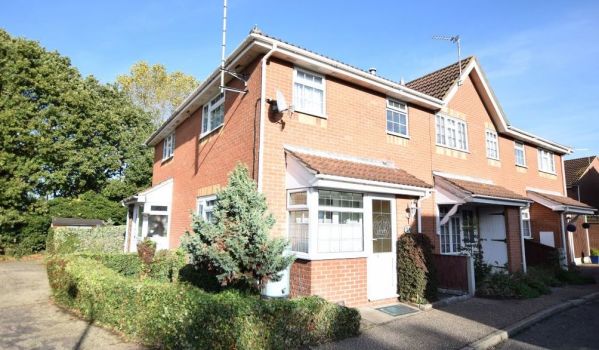 This corner-style home, with bedroom, lounge, kitchen, gravelled side and rear garden as well as off-street parking, is located on the popular Chatsworth Park Development.
Available via Blake & Thickbroom
3. Five-bedroom semi-detached house in Windmill Park for £235,000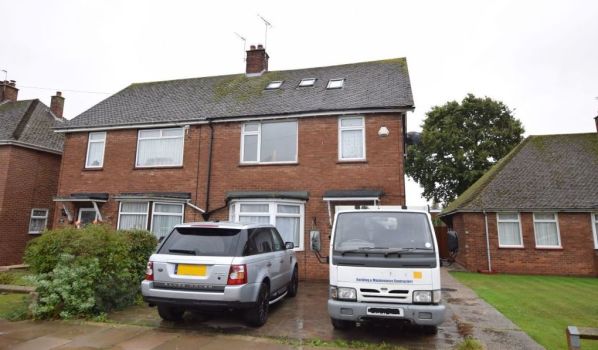 This is a very spacious family home, offering accommodation over three floors. It's close to major supermarkets as well as local schools and the train station.
Available via Blake & Thickbroom
4. Four-bedroom detached house on Sladburys Lane, Holland-on-Sea, for £495,000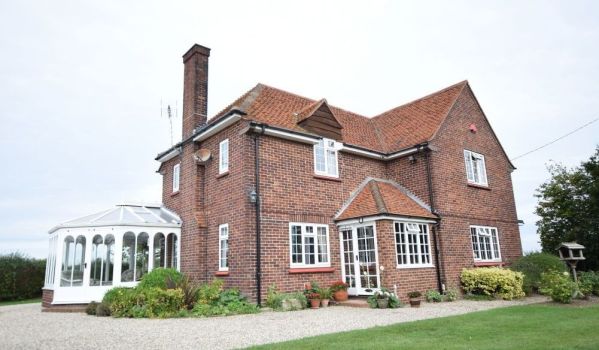 Built on the outskirts of Holland-on-Sea (just north of Clacton-on-Sea) in 1953 by the current owners, there's scope to extend and improve this property further (subject to planning).
Available via Blake & Thickbroom
5. Four-bedroom detached house on St Johns Road for £625,000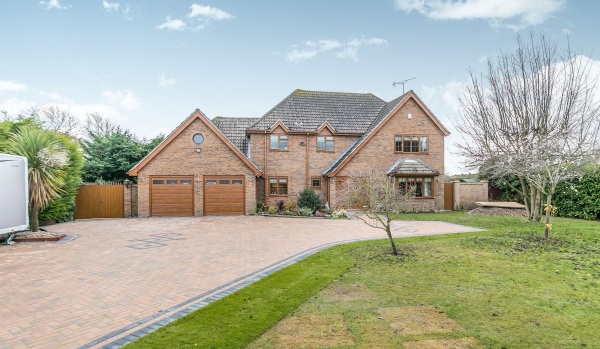 This family home has been completely updated. It boasts an orangery, garage and gated entrance.
Available via William H Brown and East Links Residential
You may also be interested in...
How can you make a new house feel like a home?
Would you live in Clacton-on-Sea? Tell us by posting a comment below...