The move, intended to tackle unfair leasehold practices, will also see new leases capped at £10.
Nearly all new-build houses will be sold as freehold under new Government proposals designed to stamp out unscrupulous leasehold practices.
Communities secretary James Brokenshire said the consultation aims to bring to an end the "unjustified selling of new houses as leasehold".
The Government also plans to cap ground rents on new leases at £10. On average, leaseholders pay more than £300 in ground rent each year – with some forking out as much as £700.
The consultation will also seek view on what are appropriate and fair exemptions, such as shared ownership properties.
Why is this happening?
Leaseholds – the legal right to live in a building for a set period of time – usually applies to flats. But a number of developers and housebuilders have been selling houses on leasehold terms too.
It's left thousands of homeowners across the country facing escalating ground rents, charges for making alterations to their properties and unable to sell their home, according to NAEA Propertymark.
Brokenshire said: "Unfair ground rents can turn a homeowner's dream into a nightmare by hitting them in the back pocket, and making their property harder to sell.
"That's why I'm taking concrete action to protect homeowners and end those unscrupulous leasehold practices that can cost tenants hundreds of pounds."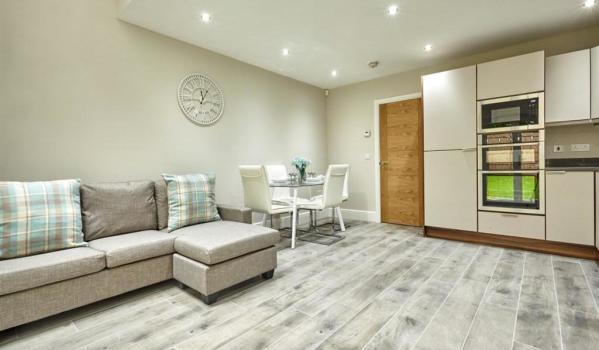 Above: Four-bedroom new-build house listed for sale on a leasehold basis
Who does it affect?
Recent research by NAEA Propertymark revealed that nearly half (45%) of homeowners who bought leasehold houses in the past decade failed to realise they weren't purchasing the freehold until it was too late, with two-thirds saying they feel like they were mis-sold the property. And the vast majority (94%) of leasehold house owners regretted buying a leasehold.
Chief executive Mark Hayward, said: "This announcement is only good news for those looking to buy a leasehold property in the future. With 4.2 million leasehold properties in England, many will remain stuck in their lease with no straight forward way out and the industry needs to help them."
What's the background?
The Government has also announced a new working group of housing experts to look into how to raise standards among property agents.
It will include considering the case for regulation and introduction of mandatory qualifications for all property agents. At the moment, anyone can operate as an agent without qualifications.
Housing minister, Heather Wheeler said: "For too long, many people have faced incurring fees and bad service from a number of property agents. People should have confidence when buying, selling or renting a home."
It builds on action already underway to make the housing market fairer, including a crackdown on rogue landlords and ending unfair charges for tenants, the Government added.
Does Phil Spencer often get asked for property advice?
Top 3 takeaways
Nearly all new-build houses will be sold as freehold under new Government proposals
There are also plans to cap ground rents on new leases at £10
A new working group has been established to raise standards across the housing sector
You may also be interested in…
What do you think of the Government's proposals? Tell us by posting a comment below...