Want to save more than £400 a year? Then switch to a better mortgage deal when your fixed rate comes to an end, urges national charity Citizens Advice.
What's the latest?
Homeowners are losing more than £400 a year by loyally sticking with their mortgage lender once their initial deal has expired.
Consumers who do not remortgage once their their typical two-year fixed rate loan ends, but instead stay on their lenders' standard variable rate (SVR), pay an average of £439 a year more, according to Citizens Advice.
The charity estimates that 1.2m homeowners would be better off if they switched to a new deal, with one in 10 able to save more than £1,000 a year by taking out a more competitive mortgage.
Gillian Guy, chief executive of Citizens Advice, said: "More than a million loyal mortgage customers are being stung with higher interest charges when their fixed deals end.
"Lenders must be more upfront and provide their customers with clear information about what could happen to the cost of their loan once the fixed term period ends."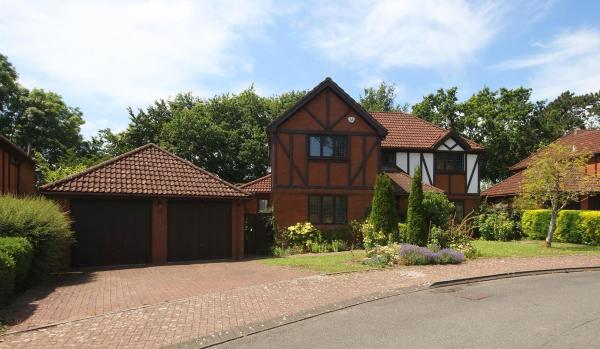 Above: In Cardiff, this four-bedroom detached house is available for £690,000
Why is this happening?
The high level of competition in the mortgage market means lenders are offering headline grabbing fixed rates in order to attract new customers.
But once these deals end, homeowners are automatically put on to the lender's SVR, which can be more than 2% higher than the best deal they have for new borrowers.
There is nothing to stop people remortgaging to a new deal, but many do not realise they should do this.
The charity's research found that half of people sitting on SVRs wrongly thought they were paying the same or less than new customers.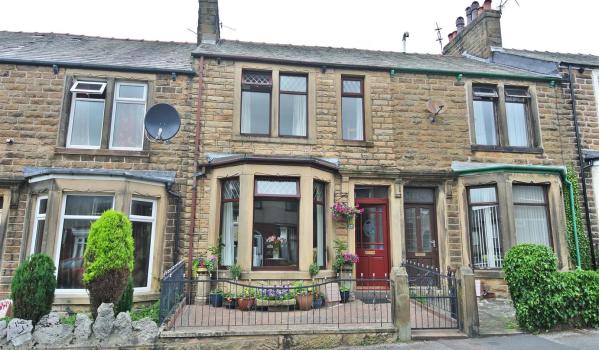 Above: Located in Lancaster is this four-bedroom terraced home, listed for £185,000
Who does it affect?
Unsurprisingly, those who have the biggest mortgages are paying the highest price for their loyalty by failing to switch to a more competitive deal.
As a result, first-time buyers are likely to be worse off than other borrowers if they stay in their lender's SVR once their initial fixed rate mortgage has ended.
The charity estimates that the typical first-time buyer would pay an extra £1,359 a year if they failed to switch once their two-year fixed deal expired.
It added that older borrowers and poorer homeowners were also more likely to be hit by the so-called 'loyalty penalty'.
But with many banks and building societies tightening their lending criteria in the past couple of years, some people may find themselves unable to take out a new deal.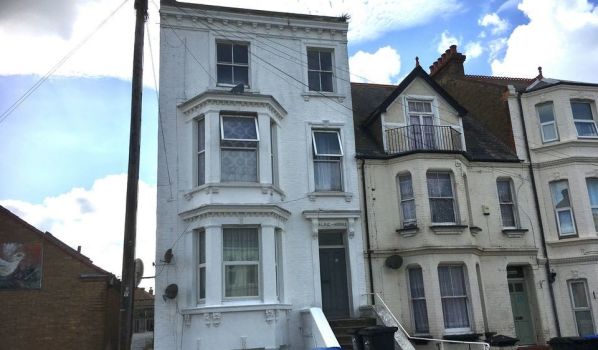 Above: If you have hopes of moving to Margate by the sea, here's your chance. This top floor one-bedroom flat is listed on Zoopla for £89,995
Sounds interesting. What's the background?
While some borrowers can make potentially huge savings by remortgaging to a better deal, others are actually likely to be better off if they stay where they are.
The study found that around 17% of people on a SVR would not save money by taking out a new mortgage once application fees were factored into the equation.
These people were mainly those with low levels of outstanding debt.
But overall, the charity estimated eight out of 10 customers would be better off switching to a new deal.
It is calling for the Financial Conduct Authority to make lenders provide new and existing customers with clear information showing how much money they could lose by staying on a SVR when their initial deal comes to an end.
It has also suggested replacing the term standard variable rate, with expired rate to help customers better understand what it is.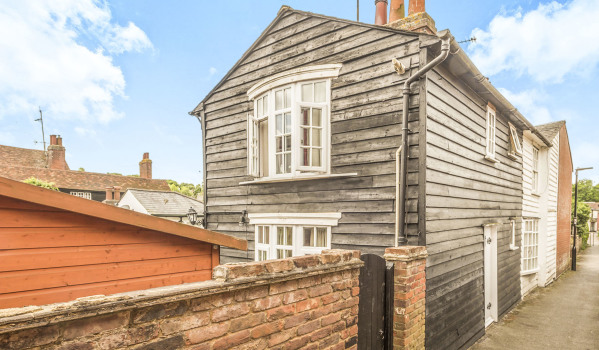 Above: Also advertised on Zoopla is this one-bedroom character cottage, for sale in Welwyn for £325,000
Top 3 takeaways
Homeowners are paying more than £400 a year for loyalty to their mortgage lender
1.2m homeowners would be better off switching to a new deal instead of staying on their lender's SVR
One in 10 people on SVRs could save more than £1,000 a year by taking out a more competitive mortgage
You might also be interested in...
Have you been stung by a 'loyalty penalty' when your fixed rate mortgage deal ended? Tell us by posting a comment below...