The eye-catching home where the Rolling Stones guitarist once lived is available to rent for a cool £6,500 per month.
Have you got lofty ambitions? Then Ruxley Tower, now on the rental market, could be just the ticket. The 80ft tower home is thought to have played host to Queen Victoria and more recently, Rolling Stone star Ronnie Wood.
Want to know more? Read on…
What's the property like?
This is no ordinary home, as you might have guessed. Dating back to the 1800s, it's spread over an eye-watering nine storeys. Its historical features remain intact: a castellated parapet, gargoyles, vaulted ceilings, octagonal rooms, arrow slits and a spiral staircases - that sort of thing.
The standout feature of the five-bedroom property is the 80ft tower. It offers 360-degree views of London and the Surrey countryside from the two terraces (and bar) at the top. Luckily, a lift has been installed so you don't have to struggle down the eight flights of stairs after a tipple or two.
But the Grade II listed property is no time warp. The rooms have a thoroughly modern and bright décor.
Where is it?
Ruxley Tower is in the suburban village of Claygate, Surrey. Trains to London Waterloo take just 35 minutes.
How much is it on for?
It's available to rent for £6,500 per month via Wills & Smerdon. That's a chunky sum but local average asking rents currently stand at £4,375 per month.
For the most expensive properties in the area, look at:
What is interesting about Ruxley Tower?
If only walls could talk. Lord Henry Thomas Foley built the folly in the grounds of his estate for his wife Evelyne in 1870. Legend has it, Queen Victoria met for tea with Lady Evelyne in the drawing room. During World War II, the tower was used for military defence.
Ruxley Tower was redeveloped into a house in the 1990s. And the most famous visitor recently was rocker Ronnie Wood, who decamped to the property with then-girlfriend Ekaterina Ivanova in 2009. His landlady, Jennifer Lacoste, a member of the French clothing dynasty, is thought to have given the property a thorough spruce up following his departure.
Like the look of the area? Here's what else is up for rent nearby:
1. Three-bedroom flat on Albany Crescent, Claygate, for £7,575 per month
Split over two floors, with a terrace as well as off-street parking for two cars, this serviced apartment is ideal for family holidays and short breaks. It's handily close to Claygate train station. Available via Hamptons International.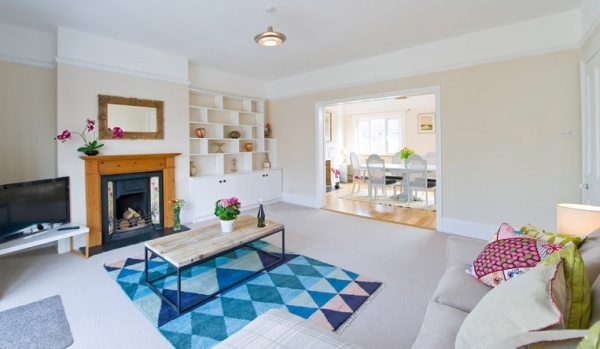 2. Four-bedroom house at Tower Gardens, Claygate, for £6,000 per month
This clean and modern family home is located on a private road. There's also an annexe and a timber-framed cabin/studio for work or extra storage. Also available via Hamptons International.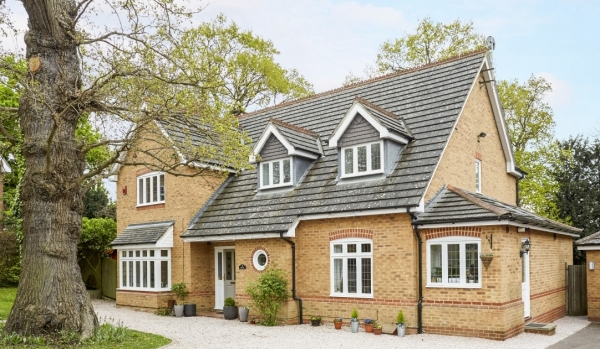 You may also be interested in...
Would you like to live at Ruxley Tower? Tell us by posting a comment below...