Most of us see 50 as a milestone age. Hitting it having already paid off your mortgage might make you feel a lot happier. Here's what to do now to make it happen.
Many of us dream of being entirely debt-free. But the fact is, repaying a mortgage usually takes decades.
Traditionally, mortgages were repaid over a 25-year period – but with house prices rising and affordability stretched, terms are getting longer.
The average mortgage term is now 29 years, according to our data, but some lenders offer up to a whacking 40 years.
While it's good news that mortgage terms have become more flexible, with the age of the average first-time buyer now sitting at 33, you could find yourself still repaying your mortgage well into your 60s – and beyond.
But why settle for this? If you act now, there are some tangible steps you can take to be rid of your mortgage by the time you hit 50. Here are five.
1. Sign up to a shorter mortgage term
Probably the easiest way to ensure you are mortgage-free by 50 is to take your first ever mortgage over fewer years.
The way mortgages are structured, a higher proportion of repayments are put towards interest in the early years, meaning the outstanding debt (the capital) reduces more slowly.
But, by the time you are a few years into your term, proportionately more money goes towards reducing the capital each month.
The big downside of a shorter mortgage term is that you will face higher monthly repayments.
For example, on a 25-year £200,000 mortgage, monthly repayments are £897, based on an interest rate of 2.5%. Shorten the mortgage term to 17 years, and they rise to £1,205 – an extra £308 a month.
But, with a bit of smart budgeting and a few sacrifices, it could be doable.
2. Commit to regular overpayments
An alternative to a shorter mortgage term is to take a standard 25-year deal but make regular overpayments on it.
Lenders typically allow you to overpay up to 10% of your debt each year without charging a penalty – for example, £20,000 extra on a £200,000 mortgage.
You can typically either make monthly overpayments or one-off annual payments within these parameters.
With some flexible mortgages however – such as offsets and trackers – there are no overpayment restrictions at all.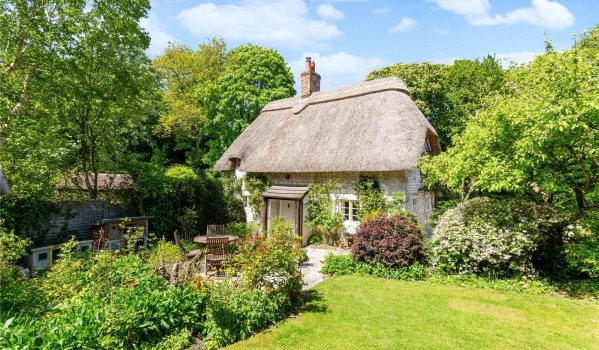 3. Buy a home earlier
Easier said than done, but you could simply try to get on the housing ladder (and start the clock on your mortgage) sooner.
The most obvious way is to buy a home in a less expensive area – or a smaller property, even if it's a one-bedroom flat.
If saving for a deposit is holding you back, you could look at taking a 95% mortgage or even explore options for a 100% deal.
Alternatively, consider using the government's Help to Buy scheme.
If none of these options appeal, you could buy a property in a cheaper region – preferably one that's familiar – and rent it out. You will need to either opt for a buy-to-let mortgage or move in first and get a 'consent to let' on a standard residential deal.
4. Take in a lodger
If you're keen to make overpayments on your mortgage but cannot afford to, you could consider taking in a lodger – if you have a spare room.
Under the Government's Rent a Room Scheme you can earn up to £7,500 a year tax-free through letting a furnished room in your home – all money you could throw into your mortgage debt.
5. Shop around for the best mortgage rate
The lower the interest rate on your mortgage, the quicker your debt will be cleared. So always shop around for the best deal and ensure you never spend time sitting on your lender's expensive 'reversion rate' (standard variable rate) when your deal – a fixed rate for example – comes to an end.
The difference in repayments on a £200,000 mortgage between a 'best buy' rate of 1.5% and an SVR of 5% is a massive £4,440 a year – again, money that could put towards making overpayments.